| | | |
| --- | --- | --- |
| Art No | Width | Composition |
| ESTH-72A | 160cm | 100%Polyester |
Art No.:ESTH-72AWidth: 160cm
Composition:100%Polyester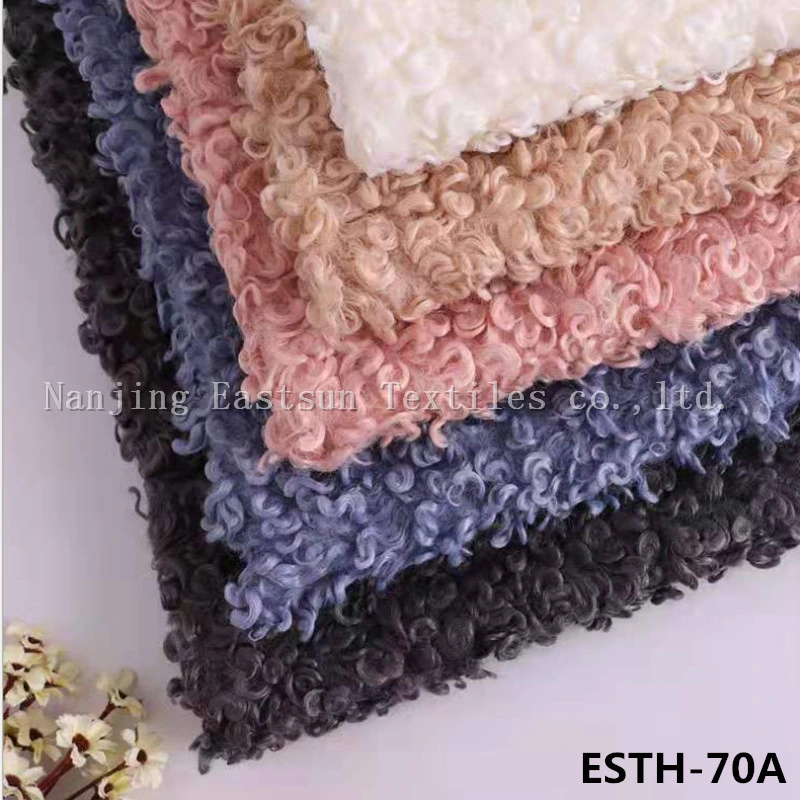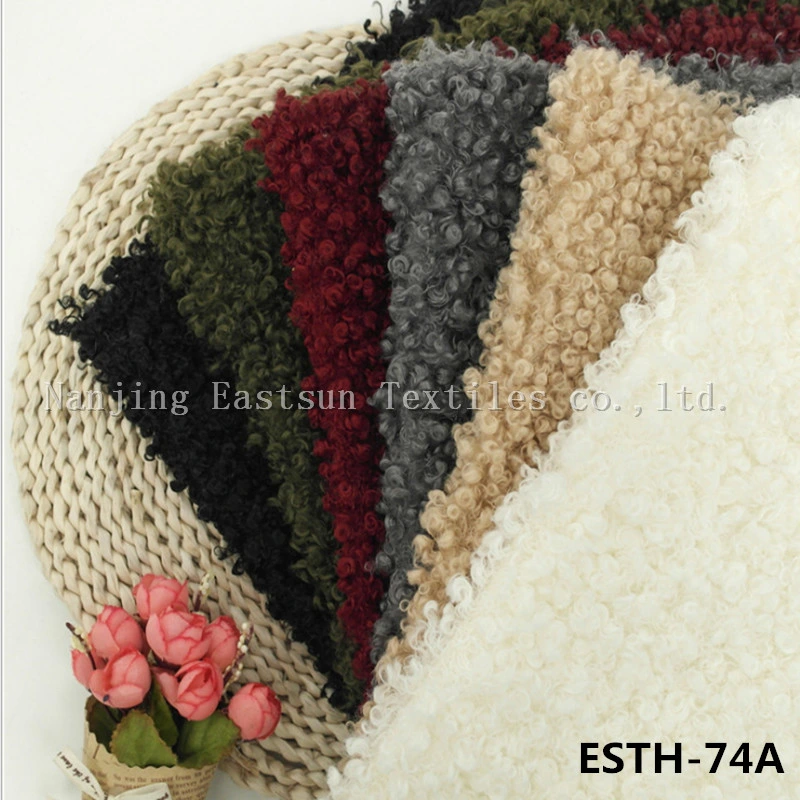 Description:
micro fiber polyester with very soft touch.
use dull , self-shinning and shinning fiber to make out differnt shinning of fabric.
silky soft touch because of well polishing.
with different pile length fm: 6mm, 8mm, 10mm, 12mm, 15mm , 18mm, 20mm, 22mm to maxiam 35mm.
used for soft toys like teddy bear fur, rabbit, lion, dog.
with animal printing like dalmation, leopard, giraffe, tiger for various of animal toys.
used for hometextiles , like blankets , bedding, slippers.
used for garments lining .
exported to Inida and South America market Brazil, Colombia with big quantity.
1. Usage: Garment, lining, collar, triming, cushion, carpet, toy, hometextiles, etc.
2. Feature: Real fur's appearance and soft texture, good color fastness with environmental protection dying, good strength and high usage quality.
3. We can change the weight and pile length according to buyer's inquiry.

weft knitted fancy yarn fleece
,Bright color and many colors: there are many colors of plush fabric, and various patterns are not overlapped, which greatly increases the artistic beauty of plush fabric and easily leaves a good impression on people. In addition, the color of plush fabric is firm, after a long time of use, it can still glow with bright colors, beautiful and moving.
Light, soft feel: the surface of the plush fabric will have a layer of soft fur, when stroked, it is very smooth, and the feel is very delicate.