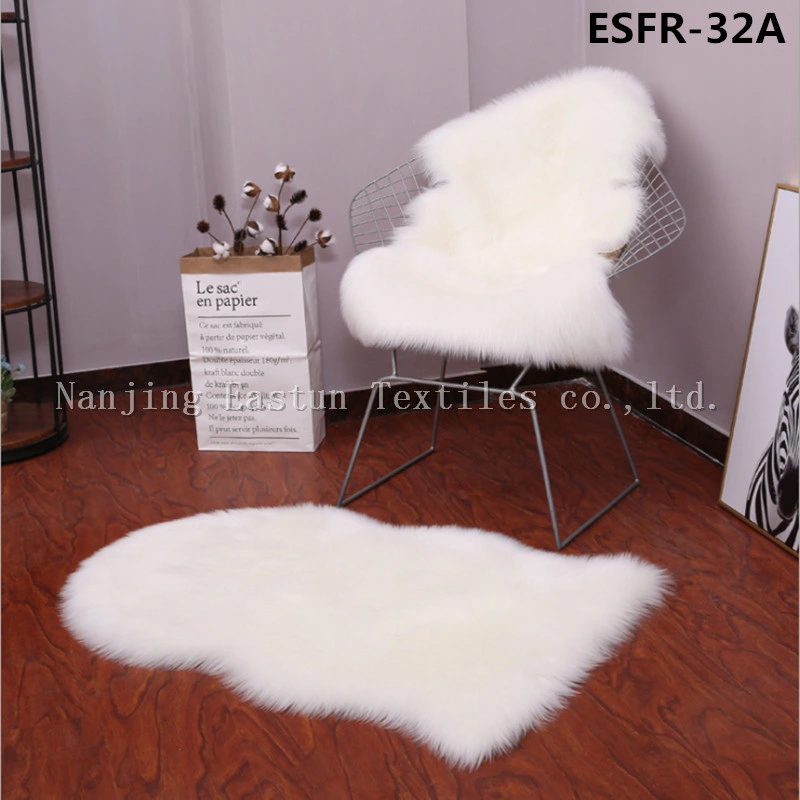 1. with long ,thick, plump and fluffy hair, soft and smooth touch, natural fur luster,
our

long pile faux sheep fur fabric made by high quality 100% acrylic fiber which lead to the same appearance like natural sheep fur.
2. we bonded our

our fake long pile sheep fur fabric with col matching micro fiber suede fabric to make this 2 layers as one body.
we use the suede side as backing and fur side as outside then cut into our faux sheep fur rugs with different shape and size.
3. the shape of our artificial sheep fur rugs including different size of rectangle , square, round, natural sheep shape, heart, star and
any other interestesting shapes as customers want.
4. comparing with natural sheep fur rugs, our long pile faux sheep fur rugs are more durable, more strengthful, more choices of the shapes and size
more choice of the weight and with more bright and attractive cols.
5. we use the international standdard environmental protection dyestuff for our faux long pile sheep fur fabric and micro fiber suede,
by this way, our
faux sheep fur rugs are with AZO free , No heavy metals inside which can pass the
professional testing in Europe and Usa.
6.
with soft texture, warm, comfortable and natural sheep fur looking and touch, many interesting and attractive designs and shapes,
our our long pile faux sheep fur rugs will bring sweet and romantic feeling to home...